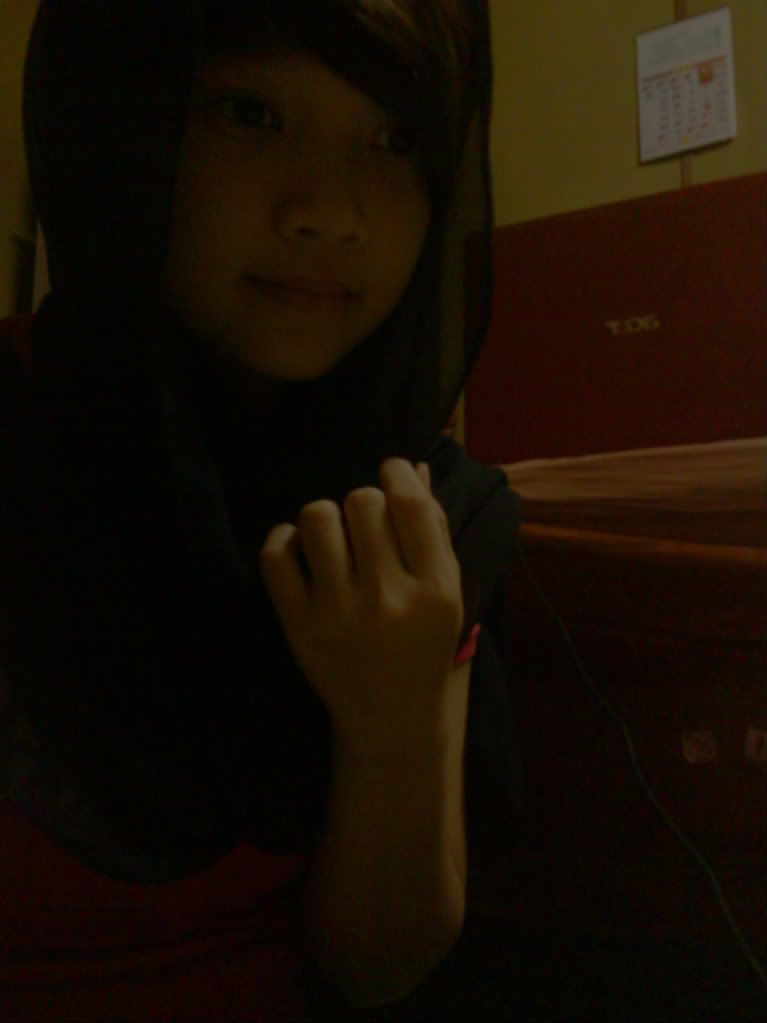 Hello friends.
So today, I didn't go to school. I know today is the first day school. But somehow, I didn't get enough strength to wake up for school this morning. I'm having a real huge problem plus I'm not well. I can't take this any longer, I feel like dying! It's been a few months since the last time I had this kind of terrible problem. I'm sick of this headache thingy!
I planned to go to Banting with Syaza because I want cut my hair as my hair now getting long and such a ugly hair. But unfortunately, I've canceled it because I need to accompany my mom so yeah I'll inform to Syaza after she got back from her school. So sad we couldn't make it. I hope we can meet on the other date k sayang? Hehe really really wanna see you.
I don't know why I feel so weak these days. I've tried my best to be strong. But I just don't know why, lately every time I listen to arwah's favorite songs, every time I take a look at our pictures, my tears will automatically fall down. I don't know how to express this feeling I'm having deep inside my heart. I really really miss him too much. I hope I can take this. But I seriously, can't!
Ya Allah! Please forgive me. Please, give me strength to go through my long journey in life perfectly. Ya Allah, my one and only God, please bless Almarhum Mohd Shazni bin Samsol. Please place him with those You love, Ya Allah! :'(
xoxo,
Emalina
♥